Courses Taught:
Math 4, Science 4, Alabama History 4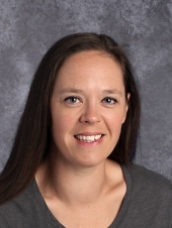 I am married to Adam and we have three children, all students in Elmore County Public Schools.

I grew up in the Wetumpka community and attended Wetumpka Elementary, Jr. High, and High School.
Our family attends Mulder Memorial UMC and work in the video booth.
I served as a missionary to Lusaka, Zambia in July 2019 and will be returning in July 2020.
I love Star Wars, Star Trek, Unsweet Tea, Reese's Peanut Butter Cups, sticky notes, historical fiction books, crocheting, and camping.
1998 Huntingdon College, Montgomery, Alabama. BA Elementary Education.
1993 Wetumpka High School, Wetumpka, Alabama. Advanced Diploma.
2012- 2013 Redland Elementary School Teacher of the Year
Fall 2009- present 4th grade teacher, Redland Elementary School, Wetumpka, AL
Fall 2007- Spring 2009 4th grade teacher, Wetumpka Intermediate School, Wetumpka, AL
2003 Wal- Mart Teacher of the Year
Fall 1999- Spring 2007 6th grade teacher, Wetumpka Intermediate School, Wetumpka, AL
Summer 2004- 2006 Director Camp AUM
Summer 1999- 2003 Instructor Camp AUM
Fall 1998- Spring 1999 5th grade teacher, Wetumpka Intermediate School, Wetumpka, AL
Spring 1998 7th grade Social Studies teacher, Millbrook Middle Junior High School, Millbrook, AL