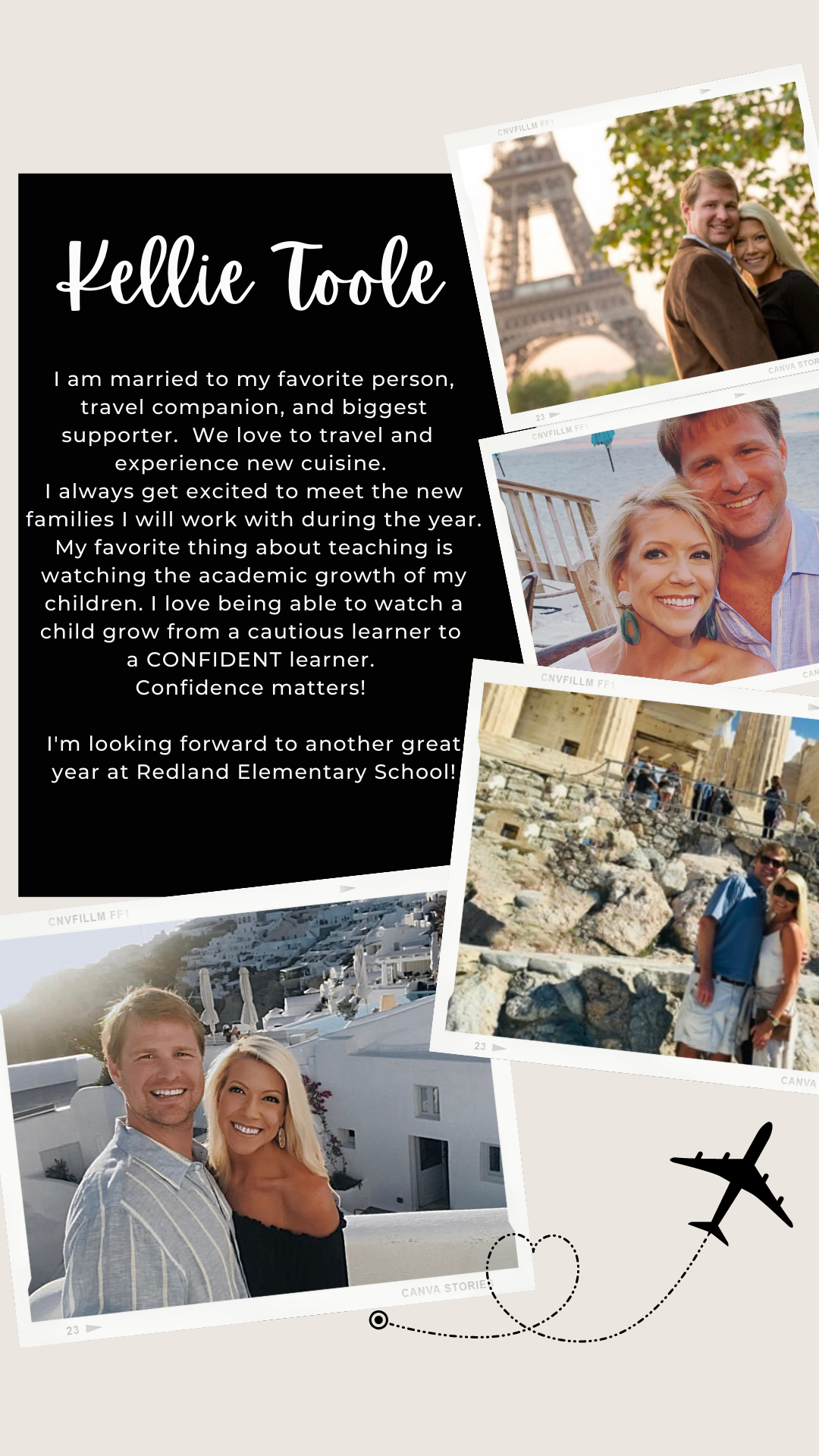 Hello, my name is Kellie Toole and I absolutely "love" my job! I always get excited meeting the new families I will work with during the year. My favorite thing about teaching is watching the academic growth of my children.
I am very excited to have your child in my class this year. We have so many learning experiences in store. You will be amazed at just how much your child will grow this year. Your child will learn new strategies and concepts while engaging in hands-on activities. Each child will progress at his or her own rate, acquiring skills as he is developmentally ready. It is my personal goal that each child builds a secure foundation for future growth.
This will be my eighteenth year as a first grade teacher. I am a graduate of Auburn University Montgomery with a B.S. in Elementary and Early Childhood Education. I love children and it is my passion to implement teaching strategies in a fun learning environment and provide opportunities to build student confidence targeting academic success.