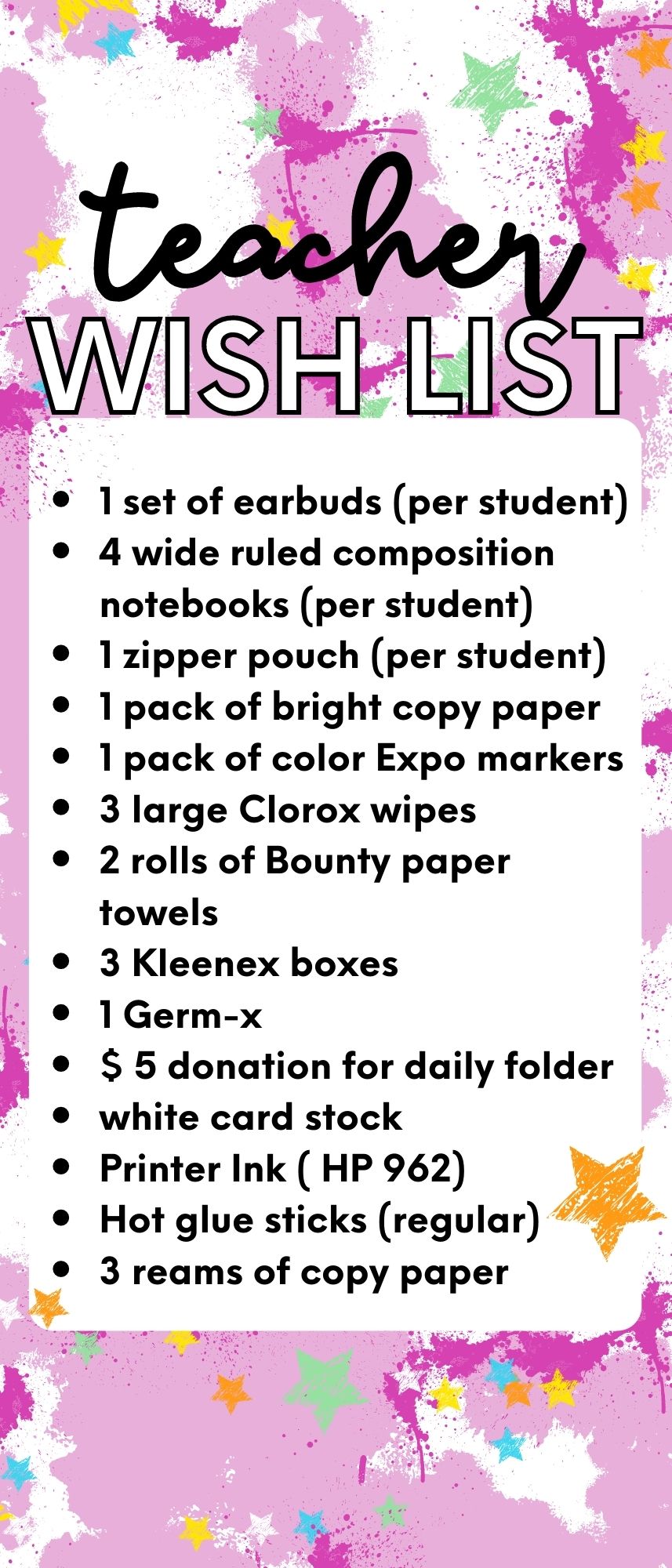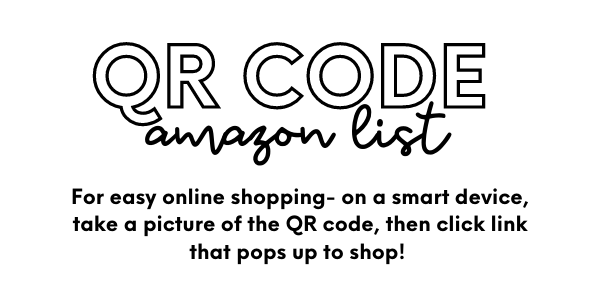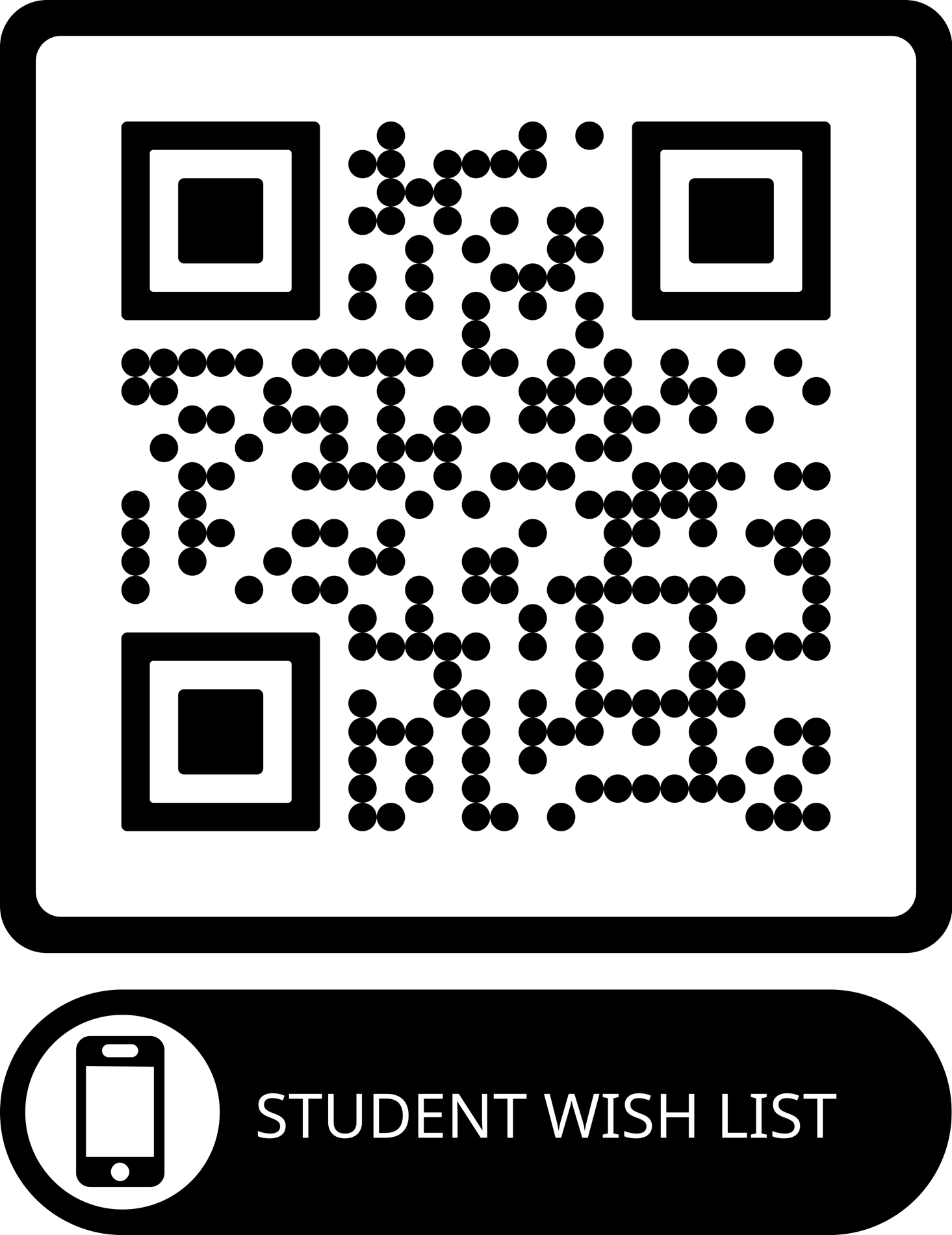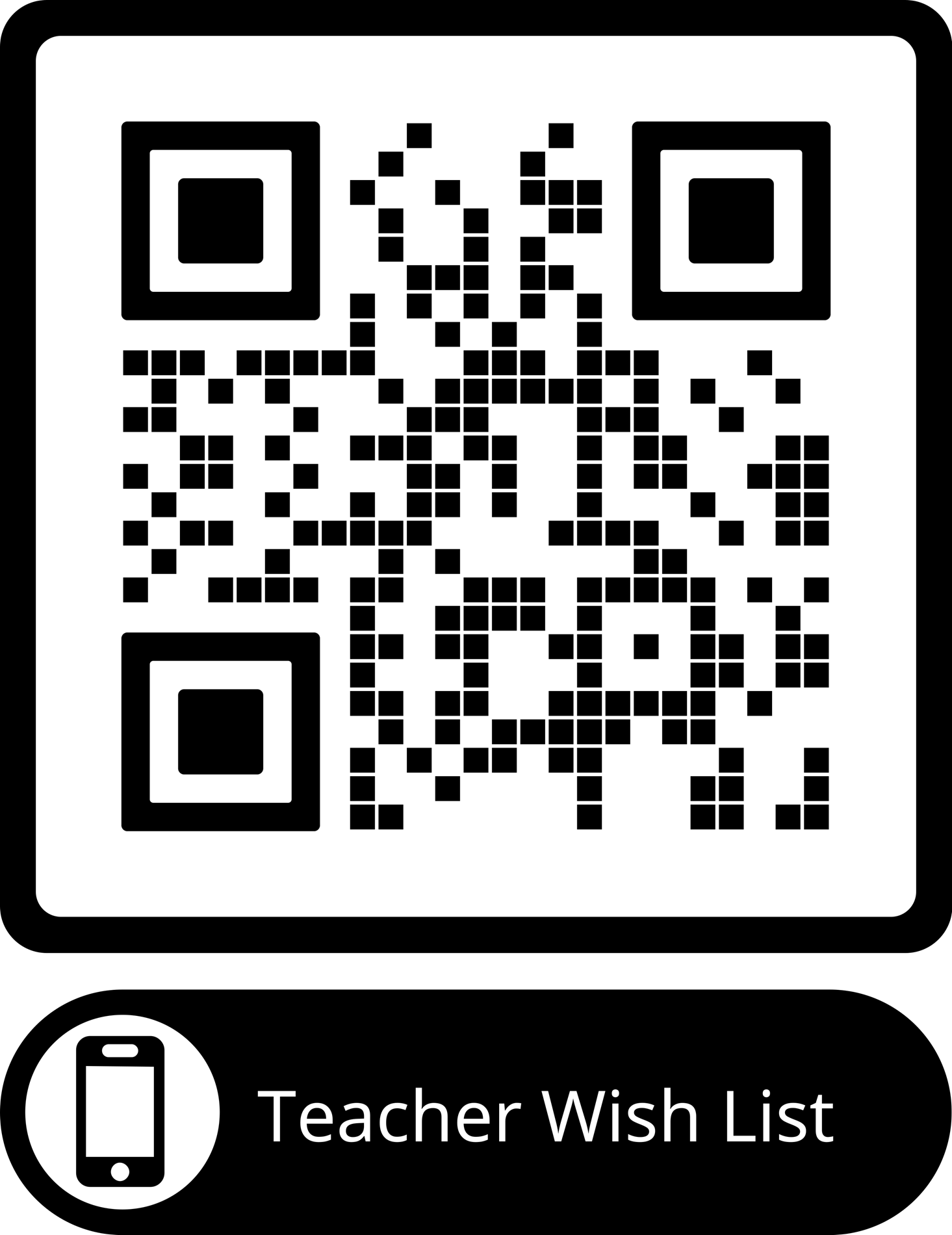 The QR Codes provided are a quick and convenient way to shop for your student's school wish list and the teachers. These exact items are not required. The student's wish lists are the supplies that the school is not providing and that your student will need. The teacher's wish list is a list of items that the teacher wishes for. You are not obligated to purchase these items. All items bought are not to be shipped to the school but to your home address. Thank you for always supporting your child and our classroom!

A $5 donation for a daily folder is not on either Amazon list but is still on the wish list. All checks can be made out to RES and should list your phone number. Checks should not be combined with any money for PTO.
Please feel free to contact me with any questions you may have.